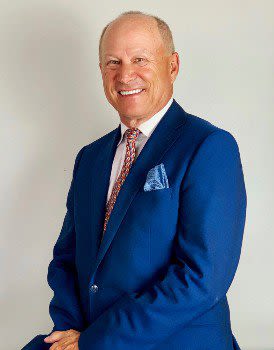 Heuer the Lawyer
When you see the name "Heuer the Lawyer" — pronounced "Hoyer the Lawyer" — it may come as no surprise to you that I grew up to be an attorney. Oddly enough, though, I never actually considered a career in law until my years at the University of Minnesota. You see, my friend pointed out that between my sociology degree, my minor in criminal justice, and my oh-so-perfect last name, I really had no choice but to apply to law school. The more I thought about it, the more I realized it was something I really wanted to do. And so, I set off to truly become Heuer the Lawyer.
During law school, I started working as an insurance adjuster and knew right away that I wasn't interested in being on that side of an injury dispute. I wanted to help people move forward with their lives after an accident, not deny them the money they needed to fully recover.
Now, more than 40 years later, I've had the privilege of working with so many good people throughout Minneapolis and Minnesota. Families come to me with terrible news — perhaps they've been hurt in a car wreck, a loved one has been injured by a faulty product, or they've even lost someone to wrongful death — and I get to make a real difference in their lives. I can't think of a more rewarding career.
No one calls us when they're having a great day. They call when they need help, and we're more than happy to oblige.
A Human Approach to Law
My favorite thing about my work, by far, is building relationships with my clients. As a personal injury attorney, I get to work with people from all walks of life — from the less fortunate to CEOs of fortune 500 companies. No matter where they come from or what brings them to my door, though, it's always a pleasure to get to know them and see how I can make their lives a little easier.
Sometimes my clients need an aggressive litigator to represent them in court. Sometimes they simply need to be heard by the opposing side. What makes my team unique, I think, is that we aren't afraid to dig into the story behind the accident. We want to know what will make things better for each client, and we want to use that knowledge to guide the way we handle the remainder of their case. This is the philosophy I had when I started my practice, and it has held strong as the team has grown and changed over the years. As I look to the future of our practice, I am confident that we will always be known to our clients as "the good guys."
National Trial Lawyers
The National Trial Lawyers is pleased to announce that James Heuer, Jr. of Law Office of Heuer Fischer, P.A. in Minneapolis has been selected as an NTL ‐ Civil Plaintiff ‐ Top 100 Trial Lawyer in the state of Minnesota.
Bar Admissions
U.S. Federal District Court, District of Minnesota, 1979

Minnesota, 1977
Education
J.D., Hamline University, 1977

B.S., University of Minnesota at Minneapolis,1975
Professional Associations & Membership
Minnesota Association for Justice

American Association for Justice

Instructor, CLE, Hamline Law School, (Also Member, Heuer & Associates)

Million Dollar Advocates Forum
Key Practice Areas
Plaintiffs Personal Injury

Automobile Accidents

Motorcycle Accidents

Wrongful Deaths

Bicycle Injuries

Hospital/Nursing Home Abuse

Civil Litigation

Dog Bites

Workers' Compensation