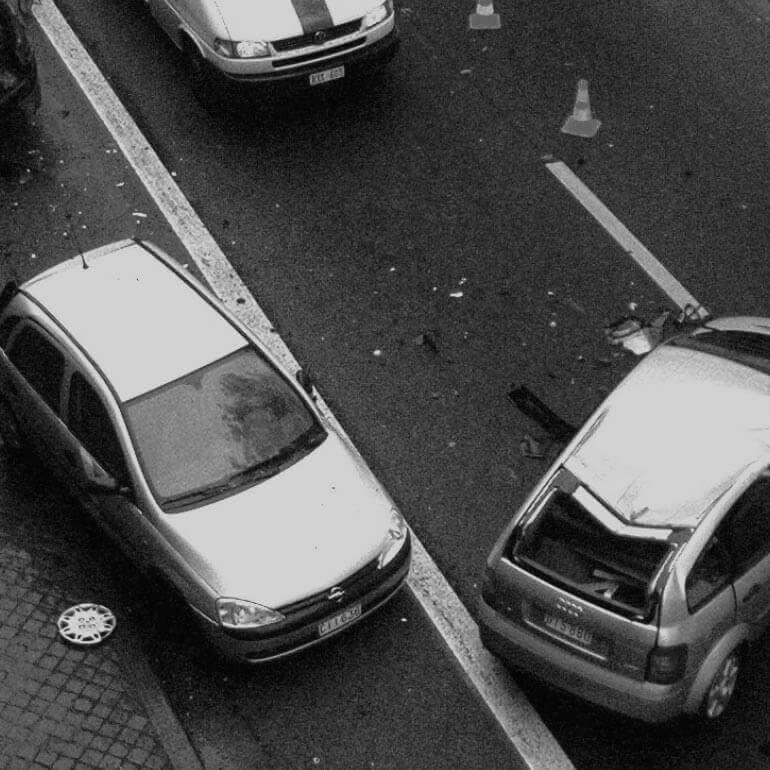 A 2023 Basic Guide to Understanding Minnesota's No-Fault Benefits
---
Introduction
In the state of Minnesota, automobile accidents can result in a labyrinth of legal complexities, particularly when it comes to understanding the nuances of No-Fault (also known as Personal Injury Protection) car crash benefits. Heuer Fischer has over fifty years of combined experience representing Minnesotans injured in car accidents. We have found it is imperative that we equip ourselves with a comprehensive understanding of Minnesota's unique no-fault insurance system to effectively guide our clients through the aftermath of such incidents.
The Basics of No-Fault Benefits
Minnesota operates under a no-fault insurance framework, a system designed to streamline the process of compensating accident victims for medical expenses and economic losses resulting from car crashes. Under this system, those involved in motor vehicle crashes are entitled to benefits from their "own insurance company", regardless of who is deemed responsible for the collision. This approach aims to expedite the compensation process and reduce the burden on the court system.
The term "own insurance company" may be your own automobile policy, a resident relatives policy, the insurance from the car you are occupying, or in some cases the at-fault drivers policy. Determining what insurance policy applies is the first step in getting you no-fault benefits. This often requires substantial legal understanding – it's always best to ask a Minnesota personal injury attorney whose policy will be providing no-fault benefits.
While no-fault benefits cover a range of medical expenses and economic losses, it's crucial to note that property damage is typically excluded from this coverage. Property damage claims are usually handled separately through the at-fault driver's property damage liability coverage.
Key Components of No-Fault Benefits
Personal Injury Protection (PIP) Coverage: At the heart of Minnesota's no-fault benefits is Personal Injury Protection (PIP) coverage, which is mandatory for all auto insurance policies in the state. PIP coverage encompasses medical expenses, lost wages, replacement services, and funeral expenses.
The minimum benefits that are covered by no-fault insurance in Minnesota include:
Medical expenses: Up to $20,000 in medical expenses for injuries sustained in a car accident. This includes expenses for doctor's visits, chiropractic treatment, hospital stays, and surgery.

Lost wages: Up to $20,000 in lost wages (with a maximum of $500 a week OR 85% of your salary – whichever is less) for injuries sustained in a car accident. This includes lost wages from being (partially or fully) off work due to your physical injuries and time missed from work while at the doctor.

Replacement services: Up to $200 per week for replacement services for injuries sustained in a car accident. This includes expenses for things like cooking, cleaning, and childcare that you would normally do yourself but cannot do because of your injuries.

Funeral expenses: Up to $5,000 in funeral expenses for the death of a person in a car accident.
Here are some additional things to keep in mind about Minnesota's no-fault benefits system:
You must file your claim for no-fault benefits within a reasonable amount of time after a crash. Your policy may contain language determining the time (often one year), but my general rule is to file a claim as soon reasonably as possible.

You must provide your insurance company with all of the information that they request about the accident and your injuries.

You must cooperate with your insurance company's investigation.

You may be required to attend a medical examination.

Your insurance company may deny your claim following an Adverse Medical Exam (also known as an Independent Medical Exam). If this happens, having the right attorney to fight the denial of benefits can be key.
Conclusion
In the complex landscape of Minnesota's no-fault car crash benefits, Heuer Fischer's attorneys and staff stand as beacons of guidance for those navigating the aftermath of automobile accidents. By comprehending the intricacies of No-Fault coverage, coordination of benefits, reporting requirements, and legal implications, we effectively ensure that our clients receive the compensation they rightfully deserve. Moreover, our ability to demystify this intricate system will serve as a cornerstone of trust and advocacy for those seeking our legal expertise in their times of need.
The Heuer Fischer team is dedicated to helping victims receive the no-fault benefits they paid for. Heuer Fischer has NEVER represented the big business insurance companies - we represent the injured. We offer a free, no-obligation consultation to discuss your claim.